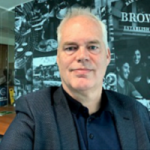 Phil Urban
CEO
Mitchells & Butlers
Toby Carvery has reopened its restaurants, having implemented new service systems.
Pub and bar chains O'Neill's and All Bar One are inviting customers back safely with seated-only service and hosts at entrances.
Mitchells & Butlers pubs are gearing up to open their doors safely across England.
Related content and links
About this blog [Archived]
The government is providing business support for those affected by coronavirus.
Coronavirus Business Bulletin
Sign up to the Coronavirus (COVID‑19) Businesses and Employers Bulletin and get the latest information sent straight to your inbox.
Find out more