Rossiter Books, a small chain of three independent bookshops has been closed since the beginning of lockdown.
Now with the prospect of reopening on the horizon, owner Andy Rossiter explains the steps he is taking to make his bookshops safe for staff and customers: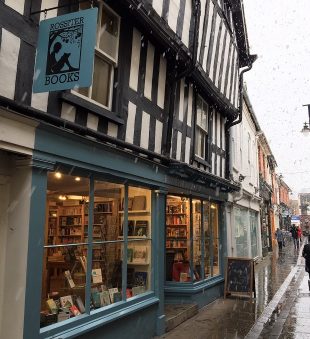 "We have one full-time and 12 part-time members of staff. We have accessed the Coronavirus Job Retention Scheme, which has been absolutely essential to help us avoid redundancies during this time.
We have also had a Retail, Hospitality & Leisure Grant for our stores and received a Coronavirus Business Interruption Loan Scheme loan.
We plan to bring back just two or three staff to begin with and limit our opening days from seven to five. We will also reduce our opening hours to allow for thorough cleaning at the beginning and end of the day.
We are busy preparing our stores for reopening and moved around fixtures and till points to ensure our customers can socially distance. We have installed perspex screens at till points, bought hand sanitiser stations for the entrances to our stores and will place tape and signage throughout so we can clearly indicate the social distancing rules within our stores.
We are absorbing all the government's coronavirus safety guidance and are busy writing our risk assessments for each store. Our trade body, The Booksellers Association, have been brilliant at reading and interpreting this advice to make it bookshop specific and releasing it in digestible and accessible weekly bulletins.
We have also been speaking weekly to all of our staff through Zoom calls and updating them. We have been seeking their input on our safety measures, for example providing them with personal protection equipment (PPE) if they feel they need it while working in our bookshops."
The Government has published COVID-19 secure guidance to support businesses to reopen and for workers to feel confident, safe and empowered to return to work.
If you run a business and would like to know which of the coronavirus support schemes you are eligible for, you can use the business support finder tool. It takes just minutes to complete and will help you easily find support for your business.
---
Subscribe to updates from this blog, or sign up for our email bulletin.