Defence, aerospace and security firm BAE Systems has carried on operating during the coronavirus pandemic with safer working measures in place.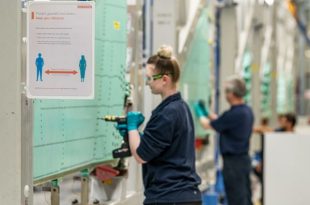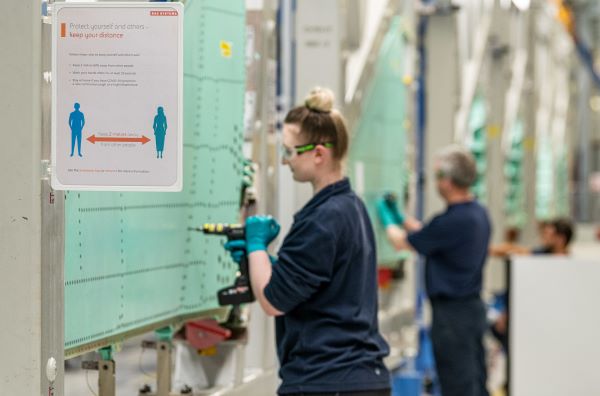 Employing more than 34,000 people in the UK across 62 sites, its work includes designing and manufacturing a variety of military platforms and products.
Staff have been working from home where possible, however the nature of the work means some employees need to be present at sites to deliver their work to customers.
Simon Lister, Chief Operating Officer, BAE Systems Maritime and Land UK, explains how the business ensured it was safe for their staff to return to work on their sites, and how they worked to bring more back to work.
"We have incrementally increased the number of employees returning to their normal place of work, and we currently have around a quarter of UK employees working on our sites, with the rest working from home.
The health and wellbeing of our people is our top priority, and we have made significant workplace changes in line with government guidelines to ensure we are COVID-19 secure, for the safety of our employees that have returned to work at one of our sites.
We have implemented a phased return to onsite working for those employees who need to be present for critical activities, underpinned by a return to work induction process."
Some of the measures BAE Systems has introduced include:
Redesigning how they carry out production; in some instances, splitting tasks between day and night shifts to avoid them running concurrently
Minimising movement around sites
Introducing one-way walkways, including on the ships and submarines that are in build
Changing shift patterns, introducing two-shift working patterns and staggering break times
Quarantining goods that arrive at sites
Supplying appropriate personal protective equipment to be used if staff wish
Introducing new and extended shift patterns in some areas of the business to allow social distancing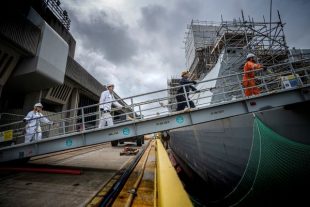 Simon added: "We have introduced two shift-working patterns for many of our employees at Portsmouth Naval Base to allow them to continue delivering essential warship support to the Royal Navy. We have also moved to 24/7 working in some areas of our Submarine business. At our Typhoon Training Facility at RAF bases, we have created a remote viewing facility, which uses cameras to allow us to review tasks that require supervision or inspection by a second or third party.
We worked closely with our employees, trade unions and our customers to make significant workplace changes in line with government guidelines to enable employees to work safely. We have worked with Government throughout, from identifying priorities and coordinating with them on the COVID-19 Secure guidance we have provided to our employees, to sharing best practice where appropriate."
The government has published  COVID-19 secure guidance to support businesses to reopen, and keep workers and customers safe so they feel confident to return. To find out about measures your business needs to implement to reopen safely, there is an online tool, which will direct you to guidelines specific to your type of workplace.
If you run a business and would like to know which of the coronavirus support schemes you are eligible for, you can use the business support finder tool. It takes just minutes to complete and will help you easily find support for your business.
---
Subscribe to updates from this blog, or sign up for our email bulletin.