Family-owned Nirvana Spa near Wokingham in Berkshire is preparing to reopen its doors to customers on 25 July.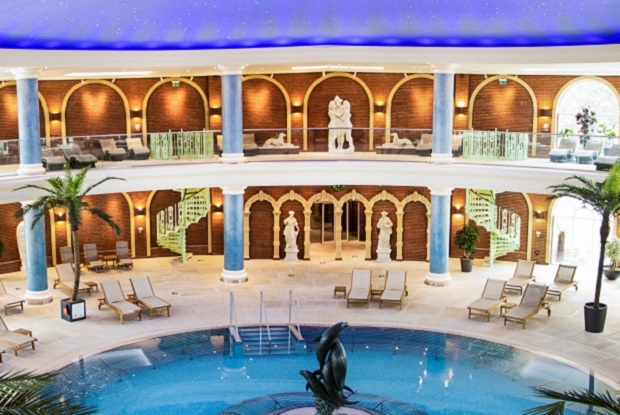 The spa, which includes several pools, Dead Sea salt floatation pools, a treatment suite, tepidarium, thermal suite, restaurant, spa garden and fitness gym, employs 480 people.
Claire Prevost-Snell, Marketing Manager, said: "We are fully committed to providing safety for our customers and staff. Social distancing is a top priority and we have lowered the levels of occupancy in the spa to ensure everyone is able to keep a safe distance from each other.
Our members have told us that they rely on our spa to provide rehabilitation and relaxation, and to support good mental health, particularly at stressful times. It is also hugely important for our customers, especially those with disabilities and chronic conditions, to receive these services."
Measures that Nirvana will implement include:
limiting the number of clients at any one time to 150 and staggering arrival times
revising the menu of treatments available, in line with government guidance
requiring customers and members to book sessions – members only initially
installing Perspex screens in reception, with checking in and out procedures to allow full tracking and tracing
installing hand sanitation stations throughout - customers asked to sanitise hands on arrival
stationing attendants in all changing rooms to direct customers to a specific zone and locker
spacing loungers and seating with 4m gaps, wherever possible, and never less than 2 metres
communicating with customers ahead of their visit to alert them to changes and highlight safety measures. This includes making them aware there are currently no facial treatments
installing 2 hydro-massage beds to provide contactless massages
charging purchases to an account or contactless payment
fitting sensor taps and sensor flush mechanisms in bathrooms, and propping doors open to minimise contact
recommending that customers bring their own towels and robes
introducing a one-way system throughout the spa, with tape and stickers as reminders
ensuring the spa restaurant is run according to guidelines, with menus available on boards only - there will be no buffet, and customers will be asked to reserve tables in advance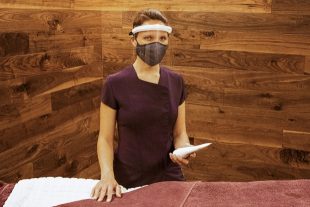 The spa will be kept clean by:
investing in enhanced anti-viral protection equipment, including machinery that disinfects floors overnight and a spray gun to distribute disinfectant in high contact areas
following new cleaning and sanitation processes everywhere, with a particular focus on areas that are most commonly touched
optimising air flow throughout, using smart technology that runs on 100% fresh air with no recirculation to ensure air is replenished every six minutes
replacing soft furnishings with furniture that is easy to clean
cleaning the Pool Pod (lift) and accessible changing facilities between users
increasing chlorine levels in pools and increasing pool testing to every two hours.
removing lane ropes and non-essential items such as floats
rearranging gym equipment to ensure social distancing, and providing disinfectant cleaning products for customers to use
encouraging customers to use gloves when lifting weights
Nirvana Spa accessed the Coronavirus Job Retention Scheme to support staff while it was closed.
The government has published  COVID-19 secure guidance to support businesses to reopen, and keep workers and customers safe so they feel confident to return. To find out about measures your business needs to implement to reopen safely, there is an online tool, which will direct you to guidelines specific to your type of workplace.
If you run a business and would like to know which of the coronavirus support schemes you are eligible for, you can use the business support finder tool. It takes just minutes to complete and will help you easily find support for your business.
---
Subscribe to updates from this blog, or sign up for our email bulletin.