The Stonegate Pub Company is the UK's largest pub group employing more than 17,000 people, and owning brands such as Slug and Lettuce, Be At One and Walkabout.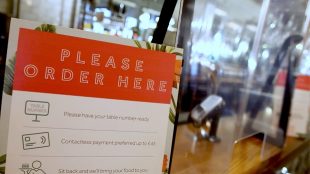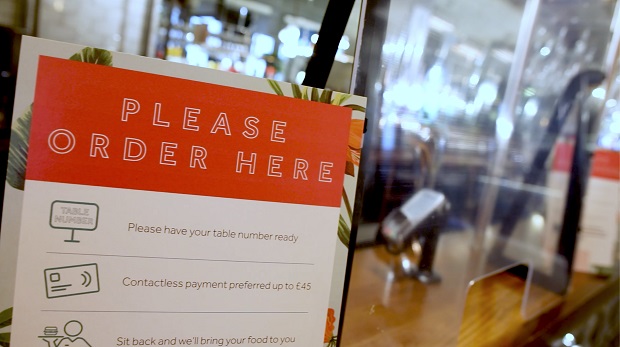 Managing director Helen Charlesworth, explains what the company has done to keep staff and customers safe as it gears up to reopen doors once more:
"Our pubs and bars play a major role within their communities. Not only are they hospitable places to enjoy meeting friends and celebrating occasions, they support and raise hundreds of thousands of pounds for local and national charities as well as supporting local people in need.
We employ over 17,000 people, so it is important we support them and get them back to work to minimise the impact that not working has on mental health and wellbeing. Within our leased and tenanted estate, these pubs are operated by individuals whose livelihoods depend on their business being open and trading.
It goes without saying that the safety of our staff and customers is our number one priority and strict measures have been put in place within our pubs, along with practical help and guidance for our staff and customers so they can work and socialise safely. This plan was developed in conjunction with our pub and bar managers and head office support teams following government guidance issued to ensure we are COVID-19 secure."
The measures include:
carrying out a risk assessment for all businesses in line with HSE guidance, which has been shared with the workforce in each venue
reviewing cleaning, handwashing and hygiene procedures, with all staff and customers encouraged to follow the guidance on washing hands more frequently, and for 20 seconds
installing hand sanitiser stations around pubs and bars
cleaning touch points every 15 minutes with a dedicated team member responsible for enhanced cleaning in busy areas. Clear guidance will be in place regarding the use of toilets
displaying a full suite of safety measures through videos on our display panels, with floor tape and screens used to differentiate areas and provide distancing and directional marking
developing an app for customers to ensure they can order from phone or tablet devices
providing single use menus on request. For those that want to order at the bar, clear distancing measures have been put in place
reconfiguring tables and chairs so they are back-to-back or side-to-side wherever possible
staggering arrivals via booking or a queueing system. Disabled customers will be encouraged to call ahead so our teams are prepared to safely accommodate and assist them on arrival and with seating arrangements
changing staff rotas to enable teams to work in bubbles where practical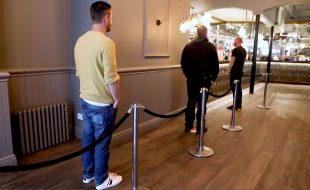 The government has published COVID-19 secure guidance to support businesses to reopen, and keep workers and customers safe so they feel confident to return. To find out about measures your business needs to implement to reopen safely, there is an online tool, which will direct you to guidelines specific to your type of workplace.
If you run a business and would like to know which of the coronavirus support schemes you are eligible for, you can use the business support finder tool. It takes just minutes to complete and will help you easily find support for your business.
---
Subscribe to updates from this blog, or sign up for our email bulletin.