Barratt Homes, the UK's largest housebuilder, has started reopening sites and bringing staff back to work having previously placed 85% of employees on furlough through the Coronavirus Job Retention Scheme.
CEO David Thomas explains the measures the company has put in place to keep its 6,700 employees safe on building sites and in showhomes: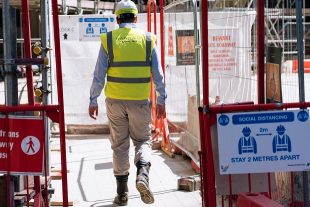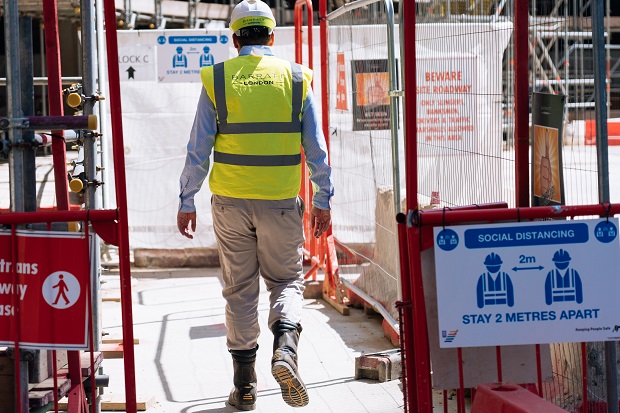 "Following the government's advice on both reopening construction sites and allowing housing market transactions in England to take place again, we have put in place a range of measures to keep people safe.
We are keen to get back to building the homes the country needs and to support economic recovery.
While our sites were closed we accessed the government's Coronavirus Job Retention Scheme, furloughing around 85% of our employees. We made up furloughed employees' pay to 100%.
This scheme helped the business significantly at a time when we were not able to either build or sell homes.
We have brought back around 50% of our employees and this will gradually increase over the next few weeks as we reopen more and more sites and showhomes to the public.
So that we can work as safely as possible we developed a detailed set of working practices and protocols to enable both our construction sites and customer facing showhomes to operate safely.
These measures were then successfully implemented on one of our sites as a pilot before being rolled out more widely.
The changes we have made include changes to signage, site welfare facilities and compounds, site access and walkways, plus enhanced risk assessments.
A nominated Social Distancing Marshal will also be present on all our sites to ensure compliance and we are providing induction, training and support for both employees and sub-contractors.
To enable customers to visit sales centres and showhomes, a range of other safety measures and new working procedures have also been put in place. These include protective Perspex screens, retractable barriers, strict social distancing and we have provided personal protective equipment (PPE) for staff to use if they wish. Plus we have intercom systems and door locks to enable customers to engage with sales teams before entering offices."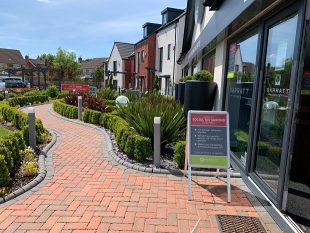 "Our approach is in line with the 'Covid-19 secure' guidance from government, public health authorities and the Construction Leadership Council. We are also early adopters and founding signatories of both the Building Safety Charter and the joint government and industry Charter for Safe Working Practices.
In creating the new protocols it was vital that we engaged and consulted with our employees throughout. Around 400 employees, including site managers, our new social distancing marshals, contracts managers and construction directors, helped shape and refine our guidelines across five sets of webinar-led consultations.
We are now expanding this employee-led focus by creating a dedicated Covid-19 Safety Group, so that we can continue to evolve and improve our approach using feedback from our employees and partners."
The government has published COVID-19 secure guidance to support businesses to reopen and for workers to feel confident, safe and empowered to return to work.
If you run a business and would like to know which of the coronavirus support schemes you are eligible for, you can use the business support finder tool. It takes just minutes to complete and will help you easily find support for your business.
Watch the video below to see how Barratt Homes put in place safer working practices
Video Transcript
Our number one priority is the health and safety of all people working on our sites. We've got a five-stage plan in place, which allows us to reassess what we need to do to implement social distancing measures.
These include revising our site layouts, introducing new signage and creating new walkways across the site. We've provided new handwash stations at the entrances to all our compounds. 
We've increased the width of the walkways, or provide passing points along the walkways. We've created one-way systems and we've restricted the number of people that can use any one of the facilities at any one time.
Where people work within the two-metre parameters, we will implement control measures, which will include personal protective equipment.
If somebody falls ill on our site we will immediately react to that and put in place cleaning of all our facilities.
As part of our control measures, we've created a new suite of signs, which provide concise and clear information to workers about the controls that we've put in place.
All our suppliers and subcontractors must provide us with their risk assessments and method statements for their own work activity, which will be assessed by our site managers and approved prior to them working.
We appreciate there will be restrictions in place, but health and safety is our number one priority.