After initially closing all of its 22 UK stores, IKEA is now undertaking considerable planning for a safe and phased reopening.
Peter Jelkeby, IKEA's Country Retail Manager for the UK and Ireland, explains the steps IKEA, will be taking to make staff and customers safe: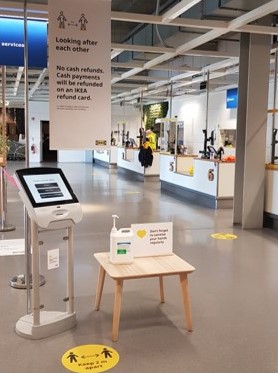 "Throughout the coronavirus pandemic, our highest priority has been the safety of our co-workers and customers. Prior to the Government's decision to close non-essential retailers, IKEA had already closed its 22 UK stores. During the closure, we have continued to operate our online business, supplying products to customers.
Throughout this period, we have enforced safe systems of working for those supporting fulfilment operations, fully in line with UK social distancing guidance. However, many co-workers were also moved onto the furlough scheme.
Over time, as we have scaled up some of our online operations, we have brought more of our co-workers back to support these operations.
In line with the Government's roadmap for easing the lockdown restrictions, we are now undertaking considerable planning for a safe and phased reopening. Working towards the reopening date, we will bring back co-workers as and when safe systems of working are implemented, and in line with our reopening plans.
Prior to reopening, we will only bring back those required to prepare our stores and operations, preparing the training, communications and measures needed to ensure co-workers feel safe and comfortable to return.
We have a wealth of experience to draw upon in terms of safe ways of working, and our plans in the UK incorporate all our learning from reopening IKEA stores in China, North Amercica and the rest of Europe. Plans also include the specific requirements set out in the Government's workplace guidance and the guidance developed by the British Retail Consortium, with our Union, Usdaw."
Measures IKEA will introduce to ensure co-worker and customer safety include, but are not limited to the following:
Online health and safety and social distancing training and health screening prior to co-workers' return to work.
Guidance and support for travelling to work safely, what to do when arriving at work and separate co-worker entry and exits. Limited numbers of customers granted entry in store at any one time. A staggered entry system and restricted car parking and, in line with guidance, one adult and one child per household will be permitted.
Social Distance Wardens throughout the store to help customers find their way round the new one-way system and ensure new social distancing measures are being followed.
Customers urged to come prepared with ready-made lists and their own bags, and those wishing purely to return items, are encouraged to do so at a later date. IKEA has a 365 day returns policy.
Additional hand sanitiser facilities and more frequent deep cleaning routines for bags, trolleys, bathrooms, rest areas, equipment and touchscreens.
Screens at key areas such as checkouts, service points and customer returns, to enable social distancing.
Planning services will only be available online.
Cashless payments only, by card and contactless.
All play areas will remain closed, as will the customer restaurant.
Swedish Food Market will be open, with the Bistro offering a takeaway service.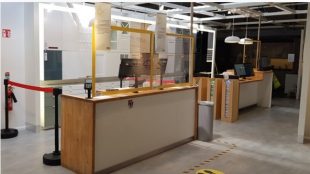 Mr Jelkeby said: "We are working to a comprehensive global Reopening Manual, which is adapted and fully aligned to meet and support UK guidance and social distancing requirements.
The plan is developed nationally and then adapted to each region, nation and store. Risk, legal and Public Affairs have maintained a consistent dialogue with the authorities, including government, devolved administrations, Primary Authority, health bodies and others to ensure we have clarity at all times on what the plan needs to deliver."
The government has published COVID-19 secure guidance to support businesses to reopen and for workers to feel confident, safe and empowered to return to work.
If you run a business and would like to know which of the coronavirus support schemes you are eligible for, you can use the business support finder tool. It takes just minutes to complete and will help you easily find support for your business.
---
Subscribe to updates from this blog, or sign up for our email bulletin.