Our country is facing unprecedented challenges with the outbreak of coronavirus. The government is doing whatever it takes to support business, whether you are a household name with many employees, or a sole trader running your business from the kitchen table.
Our action plan to "stay at home, protect the NHS, save lives," is the right thing to do to beat this terrible pandemic, but we understand that many people, including those of you who are self-employed, will be worried about a possible reduction or loss of income during this time.
We have put together a comprehensive set of measures to help support those who work for themselves.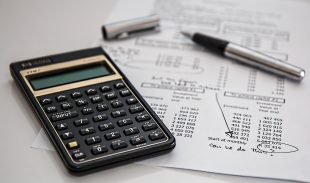 Self-Employment Income Support Scheme
A new Self-Employment Income Support Scheme will help support the self-employed whose income has fallen temporarily due to COVID-19. This will see the government pay self-employed people, including those in partnerships, a taxable grant worth 80% of their average annual profits over the last three years - up to a maximum of £2,500 a month. The scheme will cover 3 months so an individual could receive up to £7,500.
HMRC is working on this urgently and expects the scheme to be open no later than the beginning of June. If you're eligible, HMRC will contact you directly, ask you to apply for the grant, then pay it to you.
This scheme will be open for at least 3 months – and we have said this can be extended if necessary.
We are also making sure that the scheme is fair and deliverable, this includes:
targeted support for those most in need, so it will be open to anyone with trading profits up to £50,000 per annum
making sure it will only be available to people who make the majority of their income from their self-employment
ensuring only those who are already in self-employment, who have completed and submitted a tax return for the 2018-19 tax year, will be able to apply. This will help minimise fraud
Other business support measures
If you would like to find out more about which of the government schemes you are eligible for, we have now launched a business support finder tool, which takes under a minute to complete. This allows you to quickly and easily determine what support is available to you during the coronavirus crisis, and will provide links to the relevant schemes for you.
I fully understand that many self-employed people will need support right away and cannot wait until June to access the scheme. That's why we've put in place a range of other support measures to help immediately. As a sole trader you will be able to:
access the Business Interruption Loan Scheme, helping you with access to loans, overdrafts, invoice finance and asset finance of up to £5 million
defer your second 2019/20 self-assessment payment on account, which is ordinarily due to be paid on 31 July 2020, until the end of January 2021; this is an automatic offer and no application or contact to HMRC is required
defer your mortgage payments for 3 months if you are in difficulty; please speak to your lender if this is the case
if you are a tenant and think you will have trouble paying rent you should speak to your landlord; we are encouraging landlords and tenants to work together to put in place a rent repayment plan, and we have taken action so that no renter in either social or private accommodation will be forced out of their home during this difficult time
apply to the welfare system and access Universal Credit in full
If you're self-employed, we are here for you, to support your livelihood and ensure you continue to remain a vital part of our economy.
There is no doubt that the last few weeks have seen our way of life challenged as never before and I understand the difficulties we are all now facing. However I am confident that with these measures in place we will all be able to get through this together, ensuring that we protect our NHS, our citizens and our economy along the way so we can all recover and thrive in the future.
---
Subscribe to updates from this blog, or sign up for our email bulletin.