Bath-based Queensberry Hotel and Olive Tree Restaurant has used several government financial support schemes to mitigate closure during the coronavirus pandemic.
Owner Laurence Beere, explains the measures they have taken.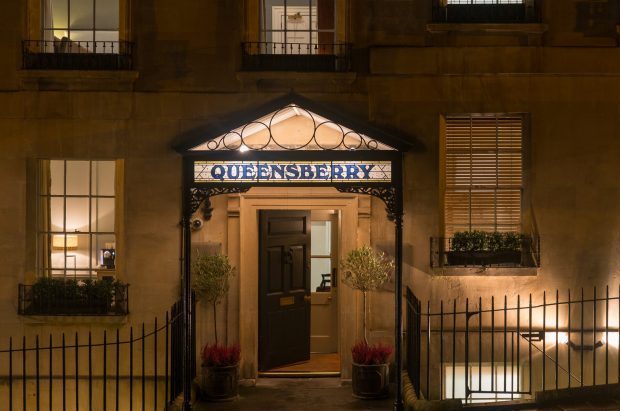 We are a family run hotel and Michelin Star restaurant that employs 45 people.
In the space of 7 days, we went from having our most successful year since opening to maybe losing everything we had built up over 18 years.
Coronavirus Business Interruption Loan Scheme
However, when we went to Barclays for assistance, our relationship director's assurance and support made us believe that our business would not fall over.
Through the Coronavirus Business Interruption Loan Scheme (CBILS) we agreed a £450,000 loan, which will be used to meet the running costs of the hotel and restaurant for up to 6 months.
We found the process very straightforward due to the close working relationship that we have with Barclays and our relationship director.
They already had a good understanding of our trading history and business plan going forward. We were able to provide credible information that made the application process very quick and responsive.
Being able to access CBILS means we still have a business. And whilst we know the loan is our responsibility, it means that we can pay our staff at the end of the month, and make sure we can pay everything we owe to our small, local suppliers as well.
Looking ahead, CBILS means that our business has a future, and the loan means we can get through this period and plan with confidence for the future.
Other business support schemes
We have also used the Coronavirus Job Retention Scheme. All our employees have been retained and placed on furlough. It was a massive relief to be able to protect their jobs and know they'll be ready to return to work when the time is right.
The absence of business rates for the next 12 months, one of our largest overhead costs, through the Business Rates Holiday was critical in our assessment as to financial viability going forward. Without this we may not have considered our future in the way we do now.
We have also used a Time to Pay arrangement with HMRC to defer our PAYE for month 12, which was due. That allowed us to be able to fund our payroll whilst the Coronavirus Job Retention Scheme is set up.
It would have been devastating for the business if we had not been able to access the help available and this has allowed us to keep our skilled and talented team together and think positively about the future.
If you run a business and would like to know which of the coronavirus support schemes you are eligible for, you can use the business support finder tool. It takes just minutes to complete and will help you easily find support for your business.
---
Subscribe to updates from this blog, or sign up for our email bulletin.