A Scottish based hydraulics company has been able to continue trading by securing finance through the Scottish Government Business Grant Fund and the Coronavirus Job Retention Scheme, which means it can now afford to keep staff employed through the lockdown period.
Douglas Perry, Director at USC Hydraulics explains how the team are keeping business afloat.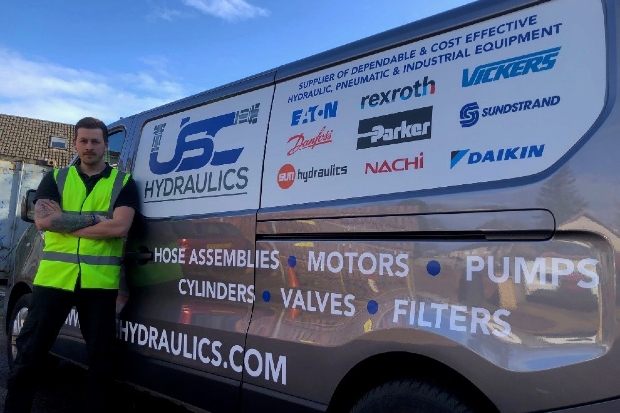 We have seen a reduced level of footfall at our trade counter and subsequently had to close to the public. Some of our customers have also had to close and temporarily cease trading which has affected our sales.
It's been a very emotional week for everybody. We have had to furlough staff in order to retain their jobs, asking non-essential staff to go home, just retaining a skeleton team of around 6 people. We understand this is a worrying time for people and we are helping them by topping up their wages to the full 100%.
We applied for and received help very quickly to keep the business going. This package gives us the breathing space we need right now, and we're already talking about further financial backing through the government's Coronavirus Business Interruption Loan Scheme to ensure we have cash flow to see us through.
USC is a thriving business and with this support, I'm sure that the business, our staff and all our customers will get through this testing time and will be welcoming our customers once again as soon as it is safe.
---
Subscribe to updates from this blog, or sign up for our email bulletin.