This blog post was updated 28 May 2020
Leading foodservice wholesaler, Bidfood, has successfully diversified its business to sell direct to consumers during the coronavirus lockdown.
Andrew Selley, CEO at Bidfood, talks about how Bidfood has been able to adopt a new strategy in the past few days and the crucial importance of accessing the Coronavirus Job Retention Scheme.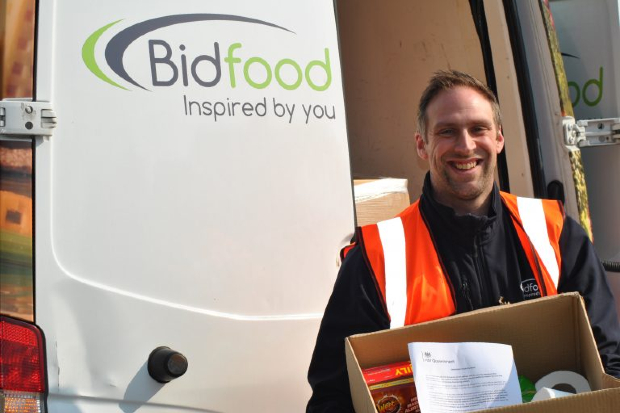 The coronavirus outbreak has had a significant impact on our business and we're working tirelessly to find new initiatives to mitigate the reduction in sales we've seen, the excess stock in our warehouses and to protect the continued employment of all of our people.
Providing food for the vulnerable
In responding to the outbreak, its impact on international supply chains as well as recent consumer stockpiling, Bidfood has joined forces with competitor Brakes to work with government to create packages of food and essential supplies that will be delivered to vulnerable people as part of the local support system.
We are now offering home delivery from 12 of our depots, as well as click & collect services from 17. Our 13,000 strong product range includes the best of both own brand and leading foodservice brands.
Unsurprisingly, we are experiencing very high volumes of demand for orders and have received many heartwarming messages of gratitude and thanks for providing many vital supplies to people who are self-isolating or who are extremely vulnerable and in need.
Protecting jobs
We have been able to keep afloat at a time of national crisis, and accessing the Coronavirus Job Retention Scheme has been a key factor in this.. This involves some employees taking temporary leave of absence from work in order to minimise the need for any redundancies, at a time when we have seen a downturn in our business as a result of many of our customers sadly having to shut their doors for a period of time.
This scheme will be instrumental in protecting our employees from risk of redundancy, and the scheme will put us in a strong position to recall them when the situation improves and the foodservice market regenerates.
The support has been crucial in helping Bidfood continue to operate, to serve our customers and the wider public, and to deliver to hospitals and care homes, serving some of the most vulnerable people in society.
Keeping employees informed
We have 24 depots across the UK and employ 4,854 people. We take the well-being of our people and the safety of the products we supply to our customers incredibly seriously. We're supporting our employees by providing regular updates to help keep them informed, and we've recently launch an app called Engage4 for Bidfood furloughed employees and home workers which offers them lots of great features so they can be kept up to date, engaged and involved.
In addition, we have put together information to support customers who are significantly affected by coronavirus including advice on how to keep their business ticking over, how to cater with a skeleton staff, how to prepare for a site lockdown, advice on how to plan for getting back to business, as well as a summary of what help is available for businesses.
The Business Support website is a useful link which we have referenced in the information we have shared and has been a useful source of advice for our own business. Communication is key at times like this.
---
Subscribe to updates from this blog, or sign up for our email bulletin.