The Old Bank Pub in Sutton has made the safety of customers and staff just as important as its food and drink.
Gail Follin, General Manager of the South London pub explains the approach it has taken to make sure it is COVID-secure.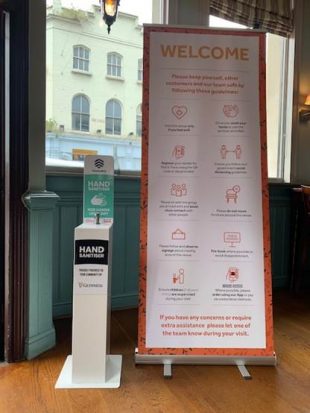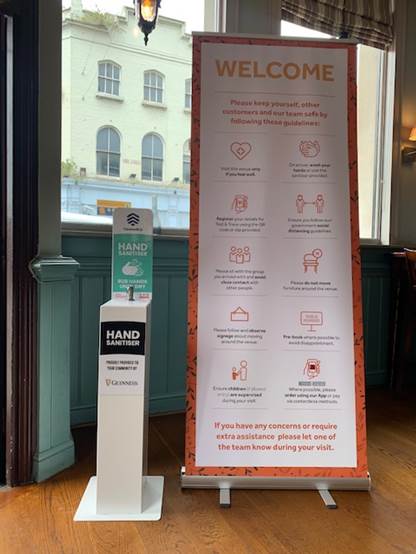 "It was paramount that our staff felt safe so they could continue to provide the great customer service our patrons love. Ahead of the opening, we completed a thorough COVID-19 risk assessment of the site and made plans should staff have to isolate, we even introduced a new role of PPE Champion.
Being part of Stonegate Pub Company means we have robust communication and emergency procedures in place, and we know what to do if one of our team develops symptoms. These are based on government guidelines and we have all checks in place to ensure we are compliant. A great example of this is the document and manual we are provided with to ensure we are adhering to NHS Test and Trace."
Other measures put in place include:
Providing each customer, visitor, supplier, or delivery-person with a QR code they can scan to support NHS Test and Trace
Encouraging customers to fill out a form and hand in at the bar if they prefer. The form will be kept secure for 21 days
Reducing the in-venue capacity from 250 to 60 covers
Introducing a one-way system to access and move about the pub
Making the pub garden accessible at all times
Encouraging the use of the Order and Pay App, where possible, reducing further face-to-face contact
Gail adds: "It pays to put the safety of our staff and customers first. It is great to see our regulars back.
"Having a pint with us at The Old Bank is for some the only social interaction they have with other people all day. It is so important for us that they feel reassured and relaxed about returning to us and feel the world is safely getting back to normality."
The government has published COVID-19 secure guidance to support businesses to reopen and keep workers and customers safe so they feel confident to return. To find out about measures your business needs to implement to reopen safely, there is an online tool, which will direct you to guidelines specific to your type of workplace.
If you run a business and would like to know which of the coronavirus support schemes you are eligible for, you can use the business support finder tool. It takes just minutes to complete and will help you easily find support for your business.
---
Subscribe to updates from this blog, or sign up for our email bulletin.