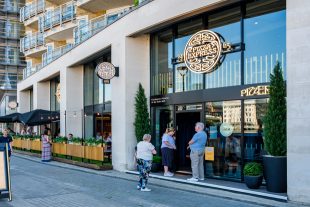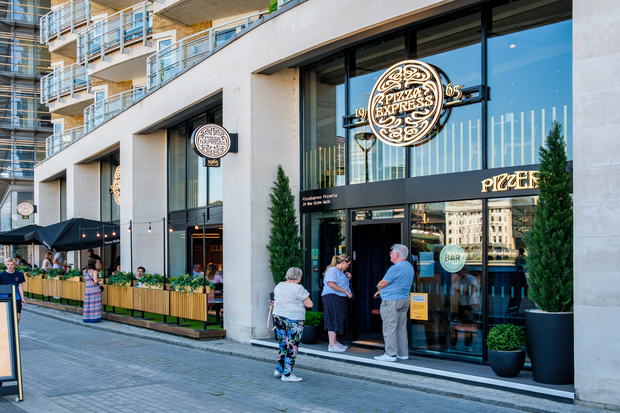 Following the easing of lockdown, PizzaExpress has reopened its doors to customers with safer working measures in place, to keep both customers and staff safe.
Speaking about measures in place to remain COVID-secure and to support NHS Test and Trace, Rupi Zani, Safety and Wellbeing Director at PizzaExpress said "In line with government guidance, and also in consultation with our safety and operations teams, we told our staff members not to come into work if they have symptoms and stay at home until they have had a test.
Where staff test positive, we have a process in place to ensure that our Reporting of Injuries, Diseases and Dangerous Occurrences Regulations (RIDDOR) system is updated. Such team members will have to stay at home until symptoms have passed and they have self-isolated for at least 10 days. We also advise team members that their households should self-isolate.
If a team member develops symptoms at work, they are sent home and a full clean is completed by staff wearing full PPE.
Customers are also part of our process. We collect contact details via our booking platform and digital menu. Data is stored securely for 21 days in our data warehouse so that it can be shared with NHS Test and Trace if required. Visitors to our premises are also asked to complete our visitors log.
We take data protection seriously. We have not had a request yet from NHS Test and Trace, but have an established process instructing our restaurants to contact the central office should they receive a request.  The central team then conducts due diligence to validate and respond swiftly to the request."
To ensure the safety of customers and staff members, PizzaExpress has put in place the following measures:
Risk assessments developed using government guidance, industry peer consultation and operational feedback.
A comprehensive cleaning regime that also includes sanitisation of all contact surfaces, every two hours.
A culture of handwashing which is completed every 20 minutes on top of normal handwashing that is needed to maintain food safety standards.
A new physically distanced layout in restaurants and customer hand sanitiser stations.
New routines to minimise contact and maintain distance from customers when team members are serving and clearing tables.
A new digital menu and cashless payment to encourage social distancing and assist customers
Team members complete a medical and wellbeing questionnaire before returning to work to ensure their needs are identified, and confirm they are fit to work daily through an internal communication app.
PizzaExpress has reopened one out of two of its office buildings for staff at the head office, while encouraging members to continue to work from home where possible. Rupi added "We maintain safe social distance as much as possible, and where this can't be achieved, we implement back-to-back or side-to-side working and the same principle is applied to our table layout.
We average around five team members working from the office so our social distancing measures can take place, and we continue to host meetings virtually."
The government has published COVID-19 secure guidance to support businesses to reopen, and keep workers and customers safe so they feel confident to return. To find out about measures your business needs to implement to reopen safely, there is an online tool, which will direct you to guidelines specific to your type of workplace.
If you run a business and would like to know which of the coronavirus support schemes you are eligible for, you can use the business support finder tool. It takes just minutes to complete and will help you easily find support for your business.
---
Subscribe to updates from this blog, or sign up for our email bulletin.