Steak restaurant Hawksmoor plans to stagger the reopening of its 8 premises based in London, Manchester and Edinburgh, as it starts to welcome customers back.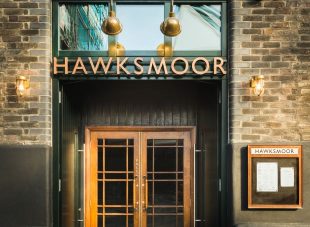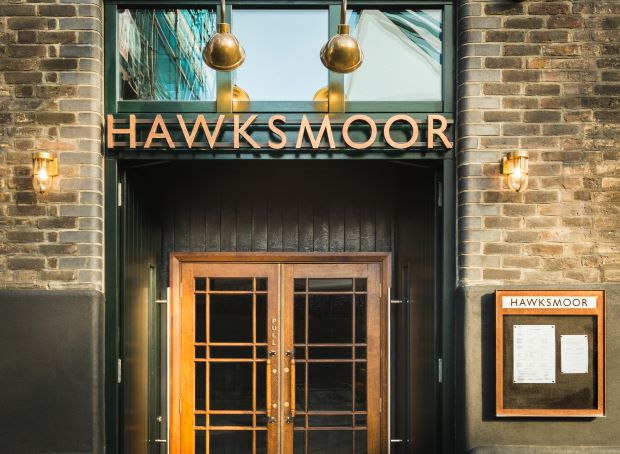 Its Borough, London restaurant was the first to open on Thursday 9 July. Will Beckett and fellow co-founder Huw Gott intend to learn lessons from this reopening and then apply them to the other restaurants when they eventually reopen.
Will adds: "The last few months have been intensely busy working out how to survive this crisis, support our staff and organisations that are doing incredible work feeding frontline workers and people in need in the communities we work in, and thinking about how to reopen all of our restaurants.
Perhaps, we could have done it quicker, but our very clear preference is to focus on doing it as well as possible.
Our intention is to work extremely hard behind the scenes to make everything as safe for our staff and customers as possible, so that when they come to our restaurants everything will feel as normal as it can be.
We are lucky to have restaurants where social distancing is relatively easy, to have been able to consult with government on the guidance over the last months, and to have the resources to ensure we go above and beyond to make our restaurants COVID-19 secure."
Measures put in place to make staff and customers safe include, but are not limited to:
deep-cleaning all restaurants before reopening and daily overnight cleaning of restaurants by a specialist company, paying attention to key contact spots and high-traffic areas
cleaning anything that could be handled by customers including tables, chairs, armrests and salt and pepper grinders
removing all dirty linen from the restaurant after every service
maintaining air conditioning units regularly
providing all staff with personal bottles of hand sanitiser to keep with them at all times
ensuring all staff have received proper training on new hygiene and safety protocols
installing hand sanitiser stations in all public bathrooms and at reception
increasing contactless payment limits and cleaning card machines with antibacterial surface wipes after each use
providing condiments in individual ramekins instead of bottles
installing clear social distancing signs inside and outside the restaurant, and helping customers navigate these measures
offering table service only
changing the layout of tables so they are socially distanced. Installing glass partitions where back-to-back or side-to-side seating exists
limiting the number of people using the bathrooms at any one time
Will continues: "We were invited to consult with government on the guidance over the last months as part of their technical team, and have also worked with our health and safety consultants to risk assess each venue and develop Hawksmoor-specific coronavirus-safe operational and HR guidelines.
Our staff's wellbeing is crucial to us – we look after them so that they can look after our customers."
The government has published COVID-19 secure guidance to support businesses to reopen, and keep workers and customers safe so they feel confident to return. To find out about measures your business needs to implement to reopen safely, there is an online tool, which will direct you to guidelines specific to your type of workplace.
If you run a business and would like to know which of the coronavirus support schemes you are eligible for, you can use the business support finder tool. It takes just minutes to complete and will help you easily find support for your business.
---
Subscribe to updates from this blog, or sign up for our email bulletin.