Gary Henshaw, owner of London LGBT+ bar group Ku Bar, talks about meeting the challenges of reopening doors while keeping staff and customers safe.
"Ku will celebrate 25 years as an independent LGBT+ business and community supporter this year, and staff and customer safety has always been a priority. Like all pubs, clubs and restaurants in the UK, we have had our doors closed since 20 March. Now, with government guidelines available to ensure our business is Covid-19 secure, we are planning our reopening – albeit in a very different way to how Ku Bar operated previously.
To road-test some of our new systems, and therefore change and better our practices as we gain experience, we introduced a takeaway service from late June. Amongst other things, this meant we have been able to trial the app, evaluate our social distancing measures, and ensure staff have read and signed a risk assessment and our new COVID Health and Safety policy before starting work.
Capacity at Ku will be drastically reduced, and some areas will be closed, to ensure safe levels of social distancing can be maintained and adequate ventilation is available.
'Walk-in' space will be very limited, and we will instead try to operate a reservation system, complete with a hostess to greet and guide customers to seating upon arrival.
We are also hoping to extend our outdoor seating capacity to ensure each table is appropriately distanced without impacting on access for pedestrians, service or emergency vehicles."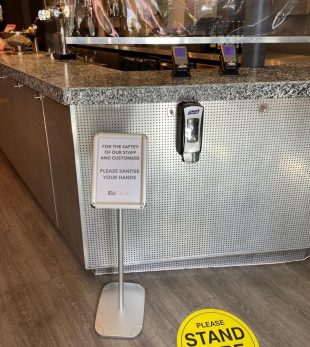 Other safety measures being introduced include:
Separating larger booths with PVC or Perspex screens
Introducing a 'one way' system for takeaway traffic flow
Reducing bathroom capacity to single use
Limiting music to pre-recorded background music
Operating a contactless payment system where possible, throughout the venue
Installing screens at ordering and collection points
Ensuring hand sanitiser is available for staff and customers
Gary added: "We are all entering an unknown way of doing business. We will endeavour to offer our customers the unique Ku experience with our friendly, courteous and professional service while ensuring we keep everyone safe."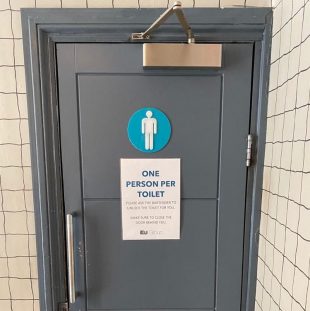 The government has published COVID-19 secure guidance to support businesses to reopen and keep workers and customers safe so they feel confident to return. To find out about measures your business needs to implement to reopen safely, there is an online tool, which will direct you to guidelines specific to your type of workplace.
If you run a business and would like to know which of the coronavirus support schemes you are eligible for, you can use the business support finder tool. It takes just minutes to complete and will help you easily find support for your business.
---
Subscribe to updates from this blog, or sign up for our email bulletin.