The Air Ambulance Service has reopened 56 stores after putting safer working measures in place.
The charity, which employs 355 people organisation-wide, raises funds for the national Children's Air Ambulance and local air ambulance services in Warwickshire, Northamptonshire, Derbyshire, Leicestershire and Rutland.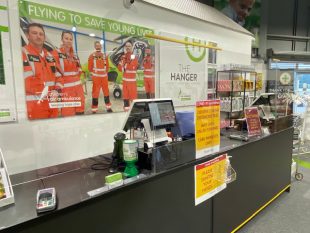 Emma Peake, Deputy CEO, tells us what steps the charity has taken to safely reopen its stores:
"Our retail outlets provide vital income to our charity, supporting our lifesaving services and playing an important part of community life for our customers and volunteers.
As soon as we were able to adopt safety measures, as a result of government guidance, we took steps to reopen for the financial stability of the charity, and for the positive impact it brings to communities.
Following the government's guidance at all times, we have carried out a risk assessment, using it to create our own guidance to support employees returning to the workplace."
To help protect staff and customers the charity has:
Provided all staff with an e-learning induction package to explain any changes that may affect them
Created guidance and posters, which have been installed around sites and shops to encourage social distancing and frequent hand washing
Ensured staff are on hand to assist customers who need additional help navigating the measures, such as those with visual impairments or disabilities
Held frequent Q&As for the entire organisation and also separate areas of the business, giving people a chance to raise concerns and feed into any decisions that may need to be made
Emma added: "Ultimately, the Small Business Grant and the Coronavirus Job Retention Scheme have allowed us to secure the continuation of leading lifesaving services through our air ambulances.
Without this support we would have had to make some tougher decisions. It also allowed us to secure the reopening of our trading activities as we move out of lockdown measures."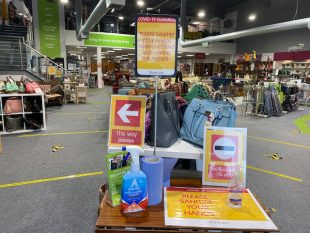 The government has published COVID-19 secure guidance to support businesses to reopen and for workers to feel confident, safe and empowered to return to work.
If you run a business and would like to know which of the coronavirus support schemes you are eligible for, you can use the business support finder tool. It takes just minutes to complete and will help you easily find support for your business.
---
Subscribe to updates from this blog, or sign up for our email bulletin.