High street chain Waterstones has reopened its bookstores with safer working measures in place.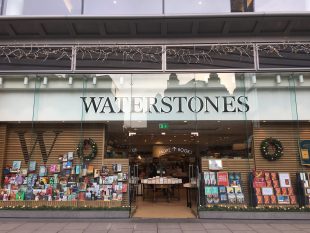 Andrew Stephenson, the business's HR Director, explains the steps it took to protect customers and its 3,000 staff when doors to its 295 stores opened:
"Our intention was to cautiously reopen our shops as soon as we could safely do so, with the safety of our colleagues and our customers remaining paramount.
We have worked hard, modelling various scenarios and following the latest government guidelines, to ensure we have extensive measures in place that protect the health and wellbeing of our staff and customers.
We followed and implemented all government guidance on health and safety measures and added some additional measures based on bookseller feedback and the specifics of a bookshop environment.
The actions we have taken include investment in equipment from sneeze guards to sanitiser stations, and the procurement of PPE for our booksellers to use if they feel they need it. We have also installed instructions and signage to support social distancing and have provided trolleys so that browsed books are removed for appropriate quarantine off the shop floor, a measure we introduced over and above the government guidance.
It is very important to keep our employees informed of our plans and the measures implemented, with the opportunity to ask questions and give feedback. We have enabled this via communications to all employees on a regular basis throughout the lockdown period, including key messages from our Chief Operating Officer and information cascaded down to staff."
These have included:
Delivering video based live Bookshop Reopening Tours to demonstrate the safety measures we are taking to ensure a safe working environment for booksellers and our customers.
Completing a comprehensive risk assessment of our shops.
Creating Covid-19 Champions in each shop, to be decided at a local level [more detail on what this is has been requested by PR team].
Setting up a Health and Safety Forum, which includes an elected staff representative, chosen by all, to present the view of our employees.
Ensuring employees can voice their concerns about returning to work if they are considered vulnerable, live with someone who is vulnerable, or have any other concerns about returning to work. No one who is vulnerable will be expected to return to work at this time.
Continuing to closely follow government guidelines, with our senior management, Health and Safety and HR teams working hard to ensure that the number one priority is staff safety.
Relaunching our whistleblowing policy to ensure it is front of mind should people have concerns.
Mr Stephenson continued: "We are also very aware of the importance of mental health, and the need to support our staff to feel safe in this space as well as experience physical safety.
We have held daily meetings with our Executive Team as well as shop based managers and employees to encourage the exchange of ideas, feedback and solutions for our workspaces in shops.
To test these plans, we trialled a number of initiatives in closed locations and locations we have overseas that were able to open before the UK."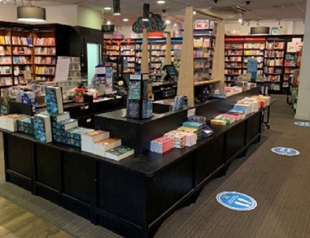 The government has published COVID-19 secure guidance to support businesses to reopen and for workers to feel confident, safe and empowered to return to work.
If you run a business and would like to know which of the coronavirus support schemes you are eligible for, you can use the business support finder tool. It takes just minutes to complete and will help you easily find support for your business.
---
Subscribe to updates from this blog, or sign up for our email bulletin.