Wandsworth Oasis is a charity that raises money for people living with HIV through its 10 charity shops. It opened most of its stores on June 15 in order to keep raising funds and collecting donations. Chief Executive Gill Perkins talks us through how the charity is preparing to open its doors to customers again.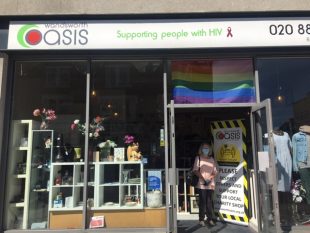 "Charities are dependent on the money we raise from the sale of donated goods. We have had virtually no sales income for 3 months and have still had to pay rent, other costs and the salaries of the staff who were not furloughed.
We have 23 members of staff, both full and part-time returning to work from furlough who will join our network of volunteers to work across our stores working shifts in fixed teams. We have undertaken risk assessments for all our shops and have implemented the recommendations. The assessments will be available online and in shops for customers to view."
Some of the measures that have been introduced at Wandsworth Oasis shops include:
Updated cleaning schedules and information for staff about how to wash their hands thoroughly.
Soft touch stylus pens to use the tills to avoid touching the machines directly.
Sanitisation stations at the entrance to the shops for customers to use.
Specific coronavirus training for staff on opening and running the shops safely.
A process for managing the capacity of shops in terms of customers, staff and volunteers.
Large signs reminding people of the social distancing measures, as well as ensuring staff are available to assist visually impaired and / or disabled customers to navigate the measures. A quarantine process for all donations coming into the stores.
Gill Perkins continued: "Our head office will not open yet, and staff usually based there will continue to work from home as they have the necessary access to technology to do so. We have been offering staff access to wellbeing tools and training, recognising that this time is potentially stressful for some members of staff.
We furloughed the majority of our staff and applied for and received the retail grants for each shop. We also have no business rates to pay. We would probably not have survived this period of closure without this financial support as our rent and salaries are our largest expenditures. All being well we hope trading will resume close to previous August standards."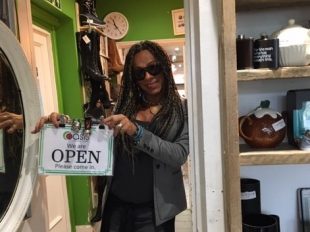 The government has published COVID-19 secure guidance to support businesses to reopen and for workers to feel confident, safe and empowered to return to work.
If you run a business and would like to know which of the coronavirus support schemes you are eligible for, you can use the business support finder tool. It takes just minutes to complete and will help you easily find support for your business.
---
Subscribe to updates from this blog, or sign up for our email bulletin.