Directors, Oli Crawley and Tom Jennion, have taken steps to allow them to safely reopen their Portslade-based independent coffee shop. They talk to us about the measures they have implemented, and how they have ensured they can still open while guaranteeing the safety of both staff and customers.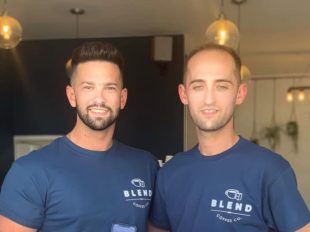 "Blend Coffee Co. has two Directors, and we employ a further 3 members of full-time and part-time baristas. Only the Directors have returned to work to alleviate any pressure on our barista team feeling they need to work; this also allows an operational analysis of all our new protocols to ensure they are efficient and safe.
Our primary concern is to keep people safe, so to make sure our coffee shop was ready to be reopened we implemented a number of safer working measures."
These new measures include:
A deep clean of the shop prior to reopening
Implementation of a new ordering layout
A new policy stipulating zero customers inside the store
The till system has been moved to the front of the shop, with orders automatically being sent to the back of the house for preparation
A new collection process: Customers to be a minimum of 2 metres away (behind signage) whilst ordering. There is a waiting area outside (adhering to social distancing), and once their order is ready, the customer can safely collect from the collection point.
Only accepting card payments
New cleaning schedules of the premises and all areas which come into contact with both customers and staff
Pre and post-shift cleaning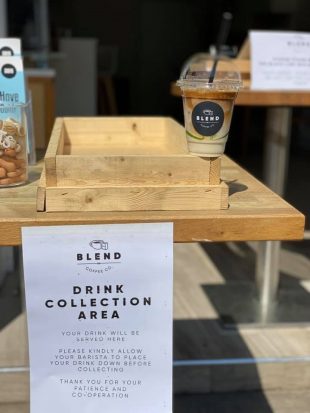 "This plan was developed after we undertook a risk assessment and analysis of the premises to ensure that customer-staff interaction could be maintained and sustained in a safe manner. We ran a test prior to reopening to ensure that our new measures would work and allow us and our customers to stay safe.
We have accessed the Job Retention Scheme as it was impossible to offer work to our staff in the circumstances. The scheme enabled us to keep all staff on the payroll, something we would not have been able to do without it. Our three baristas remain on the furlough scheme until it is safe to reopen at our full capacity. We have also accessed the Retail and Hospitality grant which will help us with our lease payments and overheads."
The government has published COVID-19 secure guidance to support businesses to reopen and for workers to feel confident, safe and empowered to return to work.
If you run a business and would like to know which of the coronavirus support schemes you are eligible for, you can use the business support finder tool. It takes just minutes to complete and will help you easily find support for your business.
---
Subscribe to updates from this blog, or sign up for our email bulletin.