This blog post was updated 6 June 2020.
Playground equipment company Playdale have been affected by the coronavirus pandemic domestically and globally.
Managing director Barry Leahey reveals how the Cumbria-based business has used government business support schemes to cover running costs and keep hold of their skilled workforce.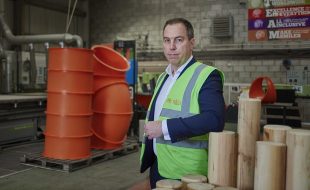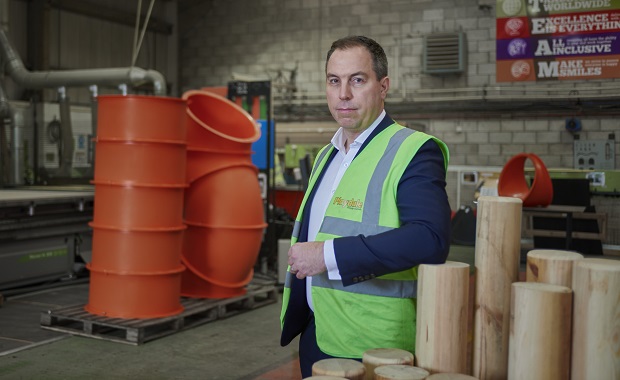 We design, manufacture and install outdoor childrens' playground equipment and employ 105 people over 3 sites in Cumbria.
As part of social distancing the government asked for play areas to close in the UK which saw our sales dry up overnight. This was on the back of reduced orders from Asia, which had been affected by the pandemic since February.
We have moved swiftly to protect our staff and ensured those that can work from home are doing so. We have also moved our production down a few gears to protect our cashflow.
We decided to access the Corornavirus Business Interruption Loan Scheme (CBILS) through Barclays. It's a straight-forward scheme, but you have to be prepared and provide the evidence requested.
We now have better clarity on what our immediate future looks like. The loan gives us a lifeline and an opportunity to operate again after the pandemic. In addition, it is important that we can settle with our suppliers, who we pay as soon as their invoice is due.
We will also be using the Coronavirus Job Retention Scheme. We would normally be working on 25 playground sites per week and are now down to 3, so we have chosen to furlough a significant number of the workforce.
We've invested heavily in our team's culture and training so we're glad to be able to keep them together in the short term to reorganise and refocus on what may be a different global market in the future.
If you run a business and would like to know which of the coronavirus support schemes you are eligible for, you can use the business support finder tool. It takes just minutes to complete and will help you easily find support for your business.
Watch how Playdale Playgrounds put safer working practices in place
Video Transcript
Hi, my name's Barry Leahey. I'm managing director at Playdale Playgrounds, where we design, manufacture and install outdoor children's playground equipment in over 50 countries around the world. Our manufacturing site is based in Cumbria where we employ 105 staff.
We've risk assessed all of our site operations, office operations and remote workings across the whole business. We've shared that we are a secure Covid-19 site with our staff through communications. We're following stringent cleaning procedures as well as the stringent hand washing and hand sanitizing that we were doing before the pandemic hit.
Where it wasn't possible to work inside 2 metres, we have now re-engineered those processes to ensure everybody is a minimum of 2 metres apart, be it in the office or in the factory, and we are continuing to ensure that as many people as possible work from home.
Find out how you can work safely here.
---
Subscribe to updates from this blog, or sign up for our email bulletin.