Jim Harra, First Permanent Secretary and CEO at HMRC explains what you need to know about getting government support if you're a furloughed employee.
This post was updated on 21 April 2020.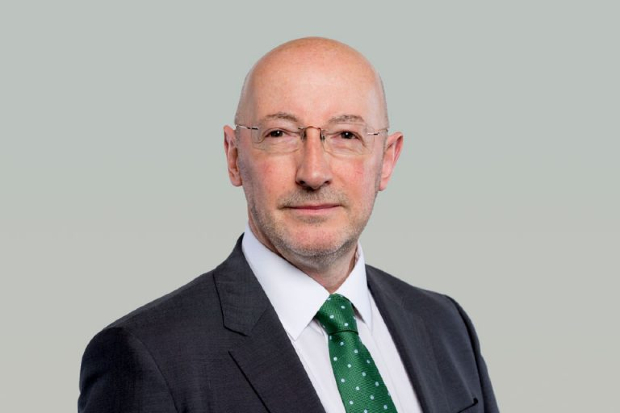 In recent weeks, the government has announced an unprecedented set of measures to help support citizens and businesses during the COVID-19 crisis. Measures that HMRC is responsible for have included deferral of VAT and Self-Assessment payments, the new Time to Pay helpline, the Self-Employed Income Support Scheme and changes to Statutory Sick Pay and increases in tax credits.
Coronavirus Job Retention Scheme
One of the most significant examples of business support that HMRC will put in place during this challenging time is the Coronavirus Job Retention Scheme (CJRS).
In short, this scheme allows UK employers whose employees are unable to work to access support to ensure that they are able to continue paying a large part of their employees' salary.
HMRC will pay employers a grant meeting 80% of an employee's usual wage costs, up to £2,500 a month, plus the associated Employer National Insurance contributions and minimum automatic enrolment employer pension contributions on the subsidised wage.
Employers claiming the grant will still pay employees who are being kept on the payroll (but have been asked to stop working) at least 80% of their usual pay. These employees are known as 'furloughed employees'. During this 'furlough', employees must not carry out any work or volunteering for their employer.
CJRS aims to safeguard employees against redundancies that may have otherwise occurred due to the effects that COVID-19 has had on the global economy.
Regardless of the type of an employee's contract, all UK employers with a PAYE scheme that was created and started on or before 28 February 2020 will be eligible. In fact, thousands more employees will be able to receive support through the CJRS as the eligibility date has been extended to 19 March 2020.
"The extension means employers can now claim for furloughed employees that were employed and on their PAYE payroll on or before 19 March, meaning they had been notified to HMRC through an [RTI] submission before then. This means that those who've recently started a new job and thought they'd missed out on being furloughed are now likely to be able to get support. The CJRS applies to all sectors, including charities."
Grants under the CJRS can be backdated to 1 March 2020, and the scheme is now running until the end of June. An online service is now open for employers to start making their claims on GOV.UK.
Self-Employed Income Support Scheme
For self-employed individuals or members of a partnership, who are not covered by the CJRS, the Chancellor has announced the Self-Employed Income Support Scheme, which offers a similar level of support for self-employed workers provided they make over half their income from being self-employed and their 2018/19 profits are less than £50,000 or the average of their profits over the last 3 years is less than £50,000.
Employers could find out more about the scheme, whether they are eligible and how to apply here.
HMRC's staff are working hard to support citizens and businesses all over the UK during this unprecedented time.
We thank you for your support and your patience. And please remember that, wherever possible, you must follow government advice to:
Stay Home, Protect the NHS, Save Lives.
---
Subscribe to updates from this blog, or sign up for our email bulletin.