Angel Central Shopping, leisure and entertainment destination in Islington has opened its doors to shoppers once again.
Managed by CBRE Global Investors, the centre is home to 20 retailers, five restaurant operators, Vue cinema, an O2 live music venue and a specialist studio gym. At this point, based on government guidance only the shops based in the centre have opened, and some food outlets for takeaway or delivery options.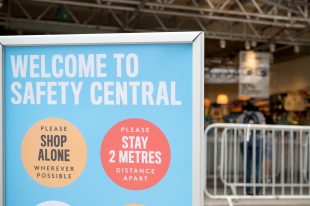 Martin Macwhinnie, Centre Manager, said:
"We're delighted to reopen the centre to the public and have put in place measures to make the venue secure.
We are working in accordance with government guidance for non-essential retail stores which meant we opened on 15 June. The majority of our stores at Angel Central have opened and we have eagerly welcomed back shoppers in a controlled and safe environment.
Individual stores have been responsible for their own staff requirements, but the Angel Central staff will return on a full-time basis. Centre staff have been working on a rota basis throughout the closure and we have developed plans to maintain social distancing and safe ways of working. We have brought extra team members on board to assist shoppers, and keep them safe, with managed entry and exit systems plus additional sanitising stations.
Safety is our number one priority. Before reopening, we ensured all our operators designed their own plans in line with the five steps within the Covid-19 Secure guidelines.
We were keen to maintain the community aspect of Angel Central as a hub of the neighbourhood, whilst ensuring staff could return safely to work and that visitors could shop confidently in a safe and trusted environment. In addition, we wanted to retain Angel Central's welcoming appeal and so have created instruction notices which are clear, informative and friendly."
A tenant/employee pack was created to communicate the measures in place within Angel Central. Other operators, such as restaurants, the cinema and gym will need to await further government announcements and recommendations before reopening.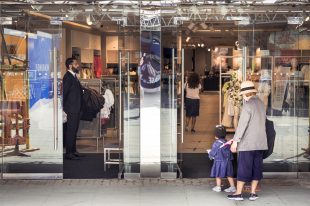 The government has published COVID-19 secure guidance to support businesses to reopen and for workers to feel confident, safe and empowered to return to work.
If you run a business and would like to know which of the coronavirus support schemes you are eligible for, you can use the business support finder tool. It takes just minutes to complete and will help you easily find support for your business.
---
Subscribe to updates from this blog, or sign up for our email bulletin.