Molly Maid is one of the world's largest professional home cleaning services and employs 1,000 people in the UK through 72 franchises.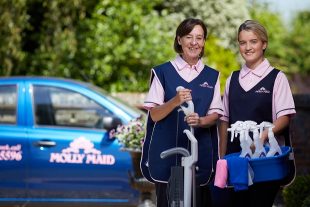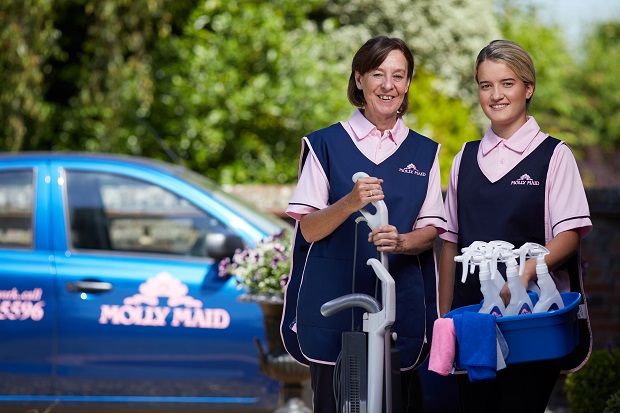 Kevin Hipkins, President and CEO, tell us about the steps franchisees and their staff have put in place to keep them and their customers safe.
"Having had to halt all our operations, by the end of June we project we will have around 75% of our staff back on a full-time basis.
Nothing is more important than the health and safety of our staff and customers. We've designed a number of procedures and trademarked these as HomeSafe. These procedures are based on our years of experience and following guidance from the government."
These measures include:
Staff driving in teams of two to a customer's home wear face masks, sit on opposite sides of the car (one in the front and one in the back), leave the windows open for good ventilation and almost always travel with the same person.
Daily health check – before the start of each workday, maids communicate with their franchise owner to ensure they are symptom-free. If they are not symptom-free, they cannot work – this is zero tolerance policy.
Before a customer's scheduled clean, franchise owners and maids contact the customer to confirm their entire household is symptom free and they have not come into contact with anyone presenting symptoms. This is a zero tolerance policy. If they have symptoms, their clean is rearranged.
Prior to entering a customer's home, maids call customers to notify them of their arrival time and discuss how the 2m social distancing requirement is met. The options provided are:

Leaving their home for the duration of the clean so our staff do not come into contact with them.
Stay in one room that will not be cleaned.

Once in the home, staff are directed to immediately proceed to the kitchen to wash or sanitise their hands with our specialist anti-microbial cleaners. They are also provided with protective equipment if needed: facemasks, gloves and shoe covers. However, PPE is not required when cleaning a home where the person providing the service is symptom free and the homeowner is symptom free.
"A comprehensive manual has been developed that cleaning staff have taken time to become familiar with before they return to work," Kevin added.
"This manual also includes practices that a Franchise Owner must follow in the operation of their business."
The government has published COVID-19 secure guidance to support businesses to reopen and for workers to feel confident, safe and empowered to return to work.
If you run a business and would like to know which of the coronavirus support schemes you are eligible for, you can use the business support finder tool. It takes just minutes to complete and will help you easily find support for your business.
---
Subscribe to updates from this blog, or sign up for our email bulletin.