Newcastle-based Y Salon is an award-winning hairdressers specialising in using sustainable products in an effort to become eco-friendly. Due to coronavirus, it has had to close the salon.
Angela Lowery, company director of Y Salon, discusses how government business support has allowed the business to furlough employees, and adapt to meet the change in consumer demand.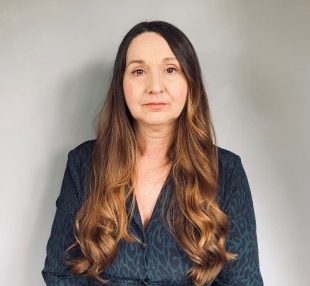 "We are one of the many businesses that have had to close their doors due to coronavirus. Unfortunately, this has meant we have had to furlough some of our employees, and we have accessed the Coronavirus Job Retention Scheme to help with this.
Through Newcastle City Council we have been successful in receiving a retail, hospitality and leisure grant, which will help us survive as a business throughout this crisis. We are using the grant to completely change our business model - including launching a new website and widening our product offering through online sales.
We are also looking to further develop our green credentials and our sustainable hair accessory range. We are passionate about sustainability and this will be a key part of our business offering throughout the lockdown.
Additionally, we have developed a new package of products to improve people's wellbeing and health that can be delivered to their homes. This includes pampering products to help lift people's spirits during these challenging times. Hair is important to a lot of people, and they will be missing a trip to the salon.
By extending our product range to include hair and skin oils, we should be able to provide a therapeutic 'spa' feeling for people looking after their hair themselves. All our new pamper products can also be put together in a sustainable sourced fabric bag which can be reused as a wash bag, sunglasses bag or even make-up bag.
I have also started making face masks for my employees for when we return to work and will be making these available to clients who would like them."
If you run a business and would like to know which of the coronavirus support schemes you are eligible for, you can use the business support finder tool. It takes just minutes to complete and will help you easily find support for your business.
---
Subscribe to updates from this blog, or sign up for our email bulletin.