Britain's oldest brewer, Shepherd Neame has accessed several business support measures to deal with the impact of coronavirus, while also taking important steps to keep staff who are still working at the brewery safe.
Chief executive Jonathan Neame reveals what the company has done to protect jobs and mitigate the closure of their pubs and hotels.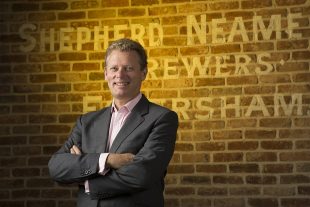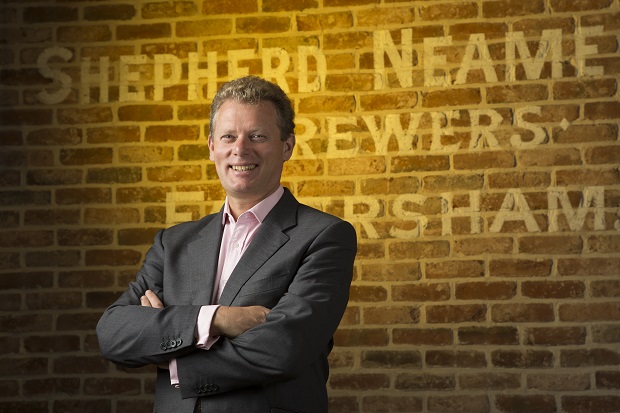 Shepherd Neame has been based in the market town of Faversham, Kent for more than 300 years.
As well great as producing classic British ales such as Spitfire, we also brew international lagers under licence, have an award-winning visitor centre in Faversham, and own more than 300 pubs and hotels throughout London and the South East, employing 1,700 people.
Coronavirus has had a profound impact on the business, as we have lost the vast majority of our revenue but still have a high fixed cost base so the business is losing cash every day.
We have temporarily closed the doors of all our 320 pubs and hotels, our brewery shop in Faversham and our online shop. However, we have maintained our production facility to supply beer to the supermarkets and those few export customers who are still trading. We have also teamed up with the Copper Rivet Distillery to make hand sanitiser for the emergency services.
For those still working, we have introduced new and strict access and hygiene controls for our production team, including deep cleans between shifts, workplace distancing measures and monitoring the temperature of employees at the beginning and end of each shift.
Meanwhile, we have made temporary changes to our staffing structure and salary levels to protect jobs for the long term. None of Shepherd Neame's staff are being made redundant and all will remain employed by the company.
We have accessed the Coronavirus Job Retention Scheme, which provides a grant worth 80% of our employees' wages up to £2,500 a month. For those workers earning above the £2,500 limit we will fund their wages, so they receive 80% of their normal pay.
We have asked that around 85% of our people step aside from their current roles on a temporary basis across the Managed Pub Estate and Head Office. For those staff continuing to work, we have asked higher paid members and directors to take a temporary salary reduction.
We have also suspended all licensee rents and no further payments will be sought until the ability to trade has resumed.
Business rates relief applies across our pubs and business and it is extremely welcome and a very important lifeline for our pubs.
We enjoy a good relationship with HMRC who have been very cooperative at deferring VAT and excise duty payments due at the end of March.
This support is a very valuable lifeline for businesses such as ours in these challenging times. We are impressed with the speed at which the Chancellor addressed the challenges we were facing and his understanding of business generally.
As well as helping our staff financially, we have launched a buddy scheme to encourage members of staff to keep in touch and send out a daily newsletter over email with wellbeing tips and links to local counselling services. We have also created a wellness page on our website offering mental health support and advice on working remotely.
If you run a business and would like to know which of the coronavirus support schemes you are eligible for, you can use the business support finder tool. It takes just minutes to complete and will help you easily find support for your business.
---
Subscribe to updates from this blog, or sign up for our email bulletin.