Bedfordshire-based charity, Emmaus Village Carlton, runs a home store shop and bistro, which raises funds to support up to 42 formerly homeless people, helping them to rebuild their lives by providing a home, funded training and meaningful work in the charity's social enterprises.
The shop has now reopened, after closing during lockdown, with safer working measures in place to keep beneficiaries, staff and customers safe.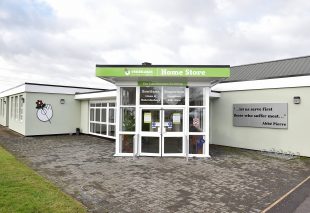 Angela Foll, Chief Community Officer explains the steps it has taken to reopen safely:
"The charity's main source of income is through our social enterprise trading activity, the retail spaces and bistro. We reopened our Home Store on 17 June, following the relaxing of lockdown measures to allow non-essential retail businesses to open, with our bistro serving takeaway food and drink.
We developed a plan for reopening after carrying out rigorous risk assessments for all activities. We consulted our beneficiaries, staff, volunteers, trustees, and visitors referring to government advice, to ensure measures were put in place to keep staff and customers safe."
Measures introduced to the store include:
A new one-way system to ensure social distancing and limit the numbers of customers allowed in the store at any one time
Hand sanitising stations at entrances and throughout the store
Perspex screens at all tills and new cleaning measures
Isolation of donated goods for 72-hours before sorting. Items can only be donated by appointment
Contactless payments where possible
Angela added: "Our site is disability friendly, and we have made sure that any changes implemented do not have a negative impact on disabled customers visiting our shop."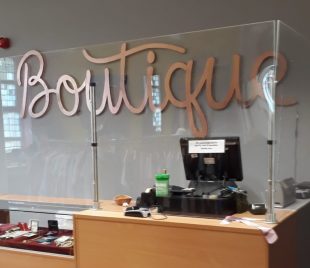 The government has published COVID-19 secure guidance to support businesses to reopen and for workers to feel confident, safe and empowered to return to work.
If you run a business and would like to know which of the coronavirus support schemes you are eligible for, you can use the business support finder tool. It takes just minutes to complete and will help you easily find support for your business.
---
Subscribe to updates from this blog, or sign up for our email bulletin.