Exporting organic food and drink to 28 countries, Cocofina Ltd is based across London and Kent, with a shop in Ickenham. Employing four people in head office, and providing employment to more people indirectly in production and logistics, the coconut experts produce staples like coconut oil and coconut water, as well as specialist products.
Coronavirus has meant the raw material for Cocofina's range of products has become harder to source. Owner, Jacob Thundil, discusses how his company's structure changed overnight into a buzzing e-commerce wholesaler.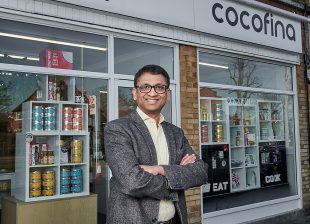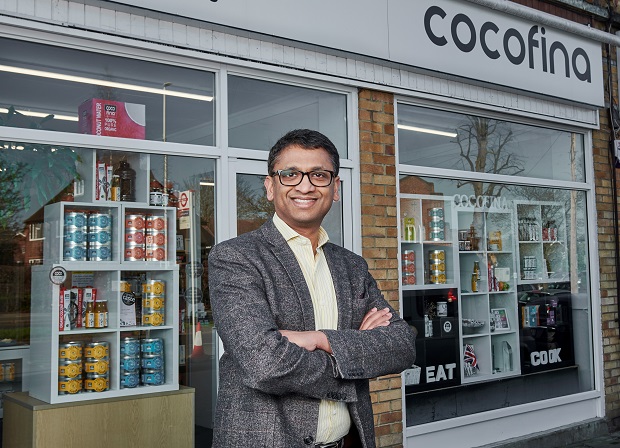 "Coronavirus has affected our supply chain in ways we could not imagine. Although we produce most of our products in the UK, the availability of raw material has caused a lot of issues. We had numerous shipments in transit and getting paperwork to clear the shipments was challenging, although I was pleased with the amount support offered by the ports to avoid disruption.
We have followed government advice and closed our shop. As a result, we have had to adapt quickly to meet changing customer demands, and ensure existing customers are not left disappointed.
Our online sales have grown by 4000%, so overnight our business has transformed from a predominately 'brick and mortar' retail and wholesale business to a buzzing e-commerce business. This has changed the cost structure and staffing, and we are now constantly evolving, connecting and speaking to customers through a range of digital channels.
Through the business support schemes available, we have been successful in receiving a Small Business Grant for our retail premises, and a 100% business rates reduction. Hillingdon Council made the process easy.
We believe at the end of this period we will emerge as a stronger business - if there is a stress test for a small business, this is it!"
If you run a business and would like to know which of the coronavirus support schemes you are eligible for, you can use the business support finder tool. It takes just minutes to complete and will help you easily find support for your business.
---
Subscribe to updates from this blog, or sign up for our email bulletin.